DO YOU KNOW THE PERFORMANCE OF COMMONLY USED MECHANICAL SEALS?
Views: 5866 Author: Site Editor Publish Time: 2020-06-22 Origin: Site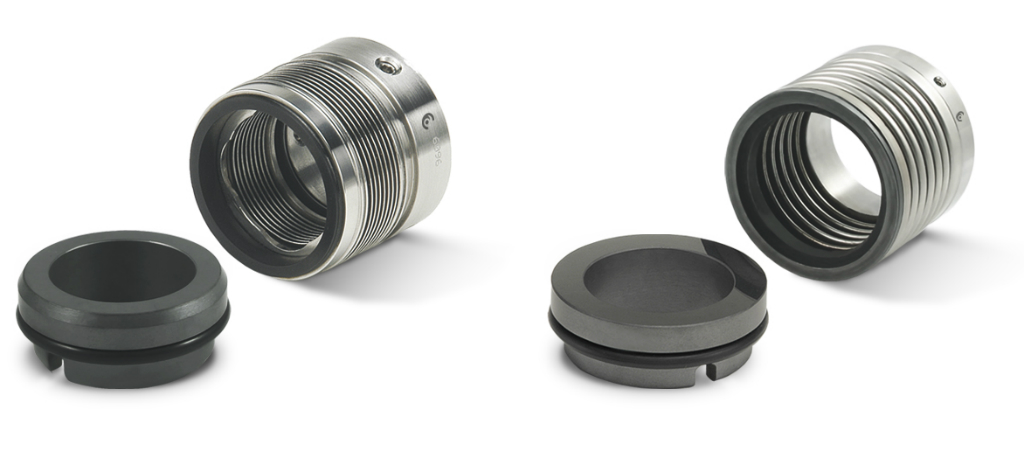 Mechanical seals belong to one of the basic mechanical components with precise and complicated structure. It is a key component of various pumps, reaction synthesis kettles, turbine compressors, submersible motors and other equipment. Its sealing performance and service life depend on many factors, such as selection, machine accuracy, correct installation and use. Below we look at the performance of commonly used mechanical seals.
Common gasket properties
When using the valve, the original gasket is often replaced according to the specific situation. Often there are washers: rubber flat washers, rubber O-rings, plastic flat washers, Teflon coated washers, asbestos rubber washers, metal flat washers, metal profiled washers, metal sheathed washers, wave washers, wound washers, etc.
(1) Flat rubber washer: It is easy to deform and effortless when pressed, but its pressure and temperature resistance are poor. It is only used in places with low pressure and low temperature. Natural rubber has certain acid and alkali resistance, and the use temperature should not exceed 60 ° C. Neoprene can also withstand certain acids and bases, and the use temperature is 80 ° C. Nitrile rubber is oil resistant and can be used up to 80 ° C. Fluorine rubber has good corrosion resistance and resistance The temperature performance is also stronger than ordinary rubber, and it can be used in the medium of 150 ℃.
(2) Rubber O-shaped washer: The cross-sectional shape is perfect circle, which has a certain self-tightening effect. The sealing effect is better than the flat washer and the pressing force is smaller.
(3) Plastic flat washer: The biggest characteristic of plastic is that it has good corrosion resistance, and most plastics have poor temperature resistance. Polytetrafluoroethylene is the crown of plastics. It not only has excellent corrosion resistance, but also has a wide temperature resistance range. It can be used for a long time in the range of -180 ℃ ~ + 200 ℃.
(4) Teflon-coated gasket: In order to make full use of the advantages of PTFE and make up for its shortcomings, the gasket is made of Teflon-coated rubber or asbestos rubber. In this way, it has the same corrosion resistance as the PTFE flat gasket, but also has good elasticity, which enhances the sealing effect and reduces the pressing force. Its cross-sectional shape is shown in Figure 4-20.
(5) Asbestos rubber gasket: It is cut from asbestos rubber sheet. Its components are 60 ~ 80% asbestos and 10 ~ 20% rubber, as well as fillers, vulcanizing agents, etc. It has very good heat resistance, cold resistance, chemical stability, and abundant supplies and cheap prices. When used, the pressing force does not have to be great. Because it can adhere to metal, it is best to apply a layer of graphite powder on the surface to avoid laborious disassembly.
(6) Metal-coated gasket: Metal has both good temperature and pressure resistance and good elasticity. Foreskin materials include aluminum, copper, low-carbon steel, stainless steel, and Monel alloy. It is filled with asbestos, polytetrafluoroethylene and glass fiber.
Follow us to learn more about mechanical seals.