HOW TO USE THE CORRECT SEALING SOLUTION TO PREVENT LEAKAGE AND BEARING CONTAMINATION?
Views: 6592 Author: Site Editor Publish Time: 2020-05-15 Origin: Site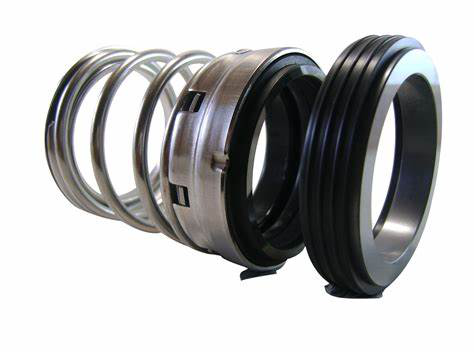 When you pursue operational efficiency, you must pay attention to the balance between cost-effectiveness and reliability. If you get low-quality materials at a low price, it doesn't make any sense. Eventually, you will suffer greater wear and tear, and then, it will stretch the bottom line at last, which causes much more losses for you.
Take the mechanical seal as an example. Over the past few decades, sealing technology has developed tremendously. It improves operational efficiency, reliability and environmental sustainability.
You will encounter many types of sealing solutions, and the choice becomes much more difficult. The wrong choice may result in a decrease in operational efficiency and productivity. Not only that, you will also face problems of leakage and bearing pollution.
Therefore, it is very important to choose the most suitable sealing solution. Appropriate seals can reduce friction, maintain lubrication and isolate contaminants from the bearings. These all help to extend bearing life, which means proper choice of sealing solution can make bearing life longer. When the estimated service life of the bearing is about 15,000 working hours, why can't we make it a reality? Why is the bearing wearing much earlier than expect?
Remember, even a drop of water pollution (about 0.002%) will shorten the life of the bearing by half. Now you understand the reasons for frequent bearing failures. Frequent replacement of seals and bearings can cause high operating costs over a period of time. In addition, you need to spend more time on component maintenance, repair and replacement. Therefore, it is important to choose the best sealing solution and avoid these unnecessary costs.
When choosing a sealing solution, consider the three key parameters.
Compression
The cross-section of the seal should be larger than the radial clearance of the groove. Therefore, it can provide the best sealing force. Of course, the compression applied depends on the type of application. It can be static or dynamic.
Stretch
Mechanical seals can be used in a variety of applications. The application may have a positive or negative tolerance. Even a small permanent stretch can damage the seal and cause leakage problems. Therefore, use correct seals that do not overstretch.
Gland filling
Energized pressure needs to be applied to maintain a high temperature sealing. However, early compression can provide a low-pressure seal. The groove width should be sufficient to distribute suitable pressure in the groove. Therefore, the center of pressure energizes the seal. Standard gland packing should be less than 85%. By following these precautions, you can minimize leakage and maintain a right seal.
In the long run, increasing productivity by increasing processing speed and processing temperature is counterproductive. Acceleration and temperature increase will result in increased component wear and tear, which damages seal performance and service life. Eventually, seal failure will cause two consequences, one is the entering of contaminants to the bearing and the other is lubricant leakage. Sealing can prevent external dust, moisture, harmful gases, etc. from entering the inside of the bearing, also prevent lubricant loss and reduce environmental pollution