NEW SEALING TECHNOLOGY TRENDS AND DEVELOPMENTS
Views: 3472 Author: Site Editor Publish Time: 2020-06-01 Origin: Site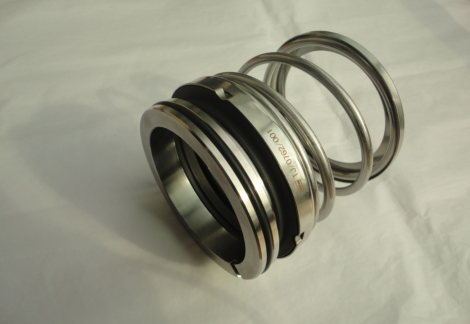 Mechanical seal is one of the basic mechanical components with precise and complex structure. It is the key component of various pumps, reaction reactors, turbine compressors, submersible motors and other equipment. Its sealing performance and service life depend on many factors, such as type selection, accuracy of machine, correct installation and use, etc.
1. Basic Knowledge
(1) Basic Concept of Mechanical Seal
Mechanical seal refers to a device to prevent fluid leakage, which is composed of at least one pair of end faces perpendicular to the rotating axis under the action of fluid pressure, elastic force (or magnetic force) of compensation mechanism and the cooperation of auxiliary seal to keep sticking and relatively sliding.
(2) Composition of Mechanical Seal
There are four main types of components.
①Main seals: dynamic ring and static ring
②Auxiliary seal: seal ring
③Compression parts: spring, push ring
④Driving parts: Spring skip seat and key or fixed screw
2. Development Direction
(1) Contact Seal
Contact seal reduces leakage and wear, improves reliability and working stability, and prolongs service life.
(2) Non-contact Seal
Non-contact seal can reduce the leakage, improve the rigidity of the fluid film and working stability, and prolong the service life.
3. Development Trend
With the development of science and technology and industry, the practical requirements of high parameter mechanical seal are higher and higher.
4. Development Characteristics
(1) Technology Innovation
New technologies, new concepts, new products, new materials, new processes and new standards are emerging. A large number of sealing products with high parameters (such as high pressure, high speed, high temperature, large diameter), high performance (such as dry operation, zero leakage, oil-free lubrication, slurry) and high level (such as high v-value, large-scale split, monitoring) are developed. Research and application of failure mechanism (such as blister, hot crack, cavitation, rubber sealing ring bubble expansion and aging), failure analysis (such as reliability and probability), and failure monitoring (such as fluid film, friction state and phase state) is made.
(2) The Scope of Usage Is Expanding
Mechanical seal is not only used for pump valve, but also used for process equipment (such as reaction kettle, rotary tower, mixer, centrifuge, etc.).
(3) Pay Attention to the Whole Sealing System
In the past, only individual seals were paid attention to, but now it has developed to the whole sealing system. Even a new sealing system standard (API-682 shaft sealing system standard for centrifugal pump and rotor pump) has been formulated.
(4) Pay Attention to Safety and Environmental Protection
In the past, the visible'leakage'was only paid attention to, and the'escape'of volatile matter invisible to the eye was not paid attention to. But now the amount of volatile matter needs to be controlled, that is to say, from'zero leakage'to'zero escape'. The American Society of Tribologists and Lubrication Engineers (STIE) has developed guidelines for the control of the amount of volatile substances such as SP.30.