PERFORMANCE OF SIX SEALING MATERIALS FOR HYDRAULIC SEALS
Views: 2453 Author: Site Editor Publish Time: 2020-07-09 Origin: Site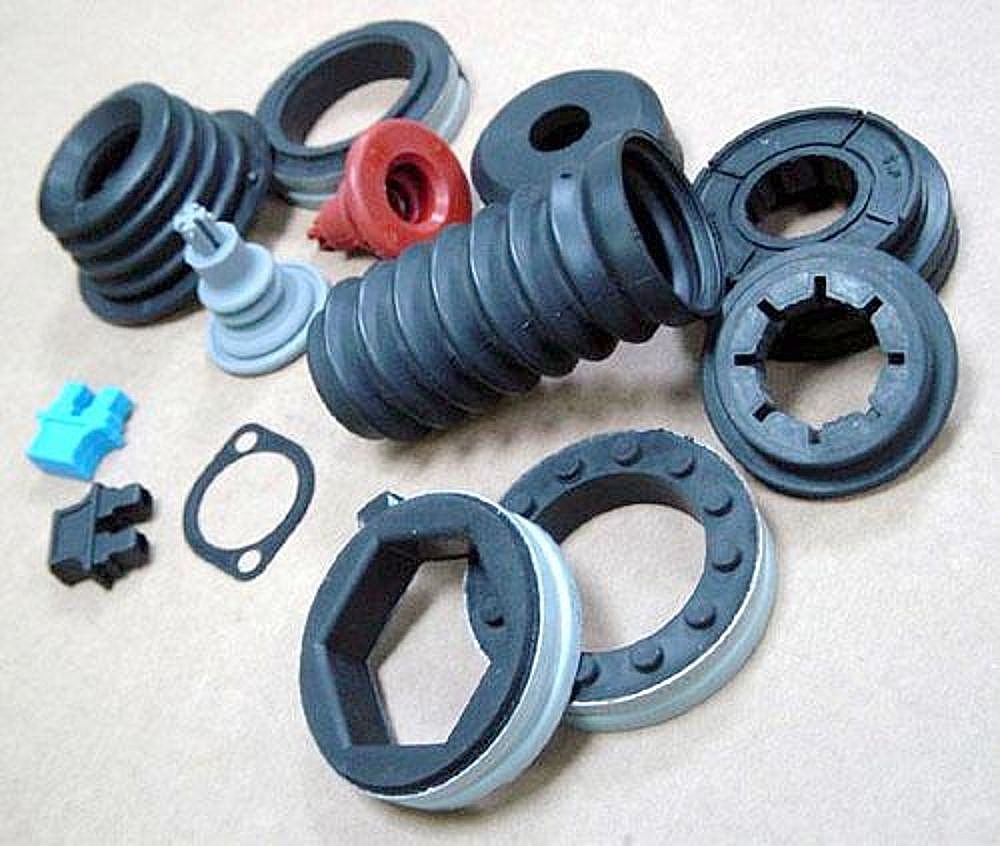 PERFORMANCE OF SIX SEALING MATERIALS FOR HYDRAULIC SEALS
The material of the seal has a decisive effect on the sealing performance. Different seals are suitable for different products and industries. Below we will analyze the performance of the six common seal materials.
1. The temperature of the hydraulic seal material
Hydraulic seals must consider not only the ability to use hot high temperatures, but also the use of cold resistance to low temperatures. Under the use of hot high temperature, at some point the sealing material will start to soften (this is the high temperature resistance) or chemical substance changes. In the case of cold and low temperature resistance, the sealing material will start to harden at a certain point, so that the seal becomes brittle and the seal cracks.
2. The elastic performance of the hydraulic seal structure
In view of the fact that all elastomer sealing materials have lower tensile strength than other sealing materials. When the tensile strength decreases, due to the influence of the surrounding environment or incorrect pairing and lower than the normal value, the elastomer will be damaged.
3. The elongation performance of hydraulic seal materials
In the temperature range of rubber seals, the elongation refers to the percentage of the elongation hardened by the sealing material in the original length under the action of tension. When a metal is subjected to a tensile test, after the pattern breaks, the percentage of the increase in the length of the gauge length of the section to the initial length of the pattern is called elongation. Elongation reflects the plasticity of the material, and the greater the elongation the greater the plasticity.
4. Hardness resistance of hydraulic seal materials
Elastomer rubber sealing materials will form different hardness points. For example, the Shore hardness range of O-rings is usually 60-90 hardness units. While the harder O-rings form resistance to extrusion, the O-rings have lower burst or sliding friction properties.
5. Compression and extension of hydraulic seals
When the product is compressed for a long period of time, the phenomenon of compressive stress relaxation will occur. This phenomenon will gradually expand with time. The longer the time, the smaller the amount of compression and stretching, and the lack of elasticity will cause leakage. It appears that the direct change method is to increase the cross-sectional size of the product, but it will also lead to an increase in the structure of the product.
6. Permanent deformation performance of hydraulic seal materials
The pressure of the working medium is the main factor that causes the permanent deformation of the hydraulic seal. The working pressure of modern hydraulic equipment is increasing day by day. Long-term high pressure will cause permanent deformation of the seal ring. Therefore, the design should select the appropriate pressure-resistant rubber material according to the working pressure. The higher the working pressure, the higher the hardness and high pressure resistance of the materials used.